The apartment is located just one block away from Playa del Cura with its soft sand and shallow beach. The palm tree fringed boardwalk is traffic free, and it is easy to find restaurants and shopping.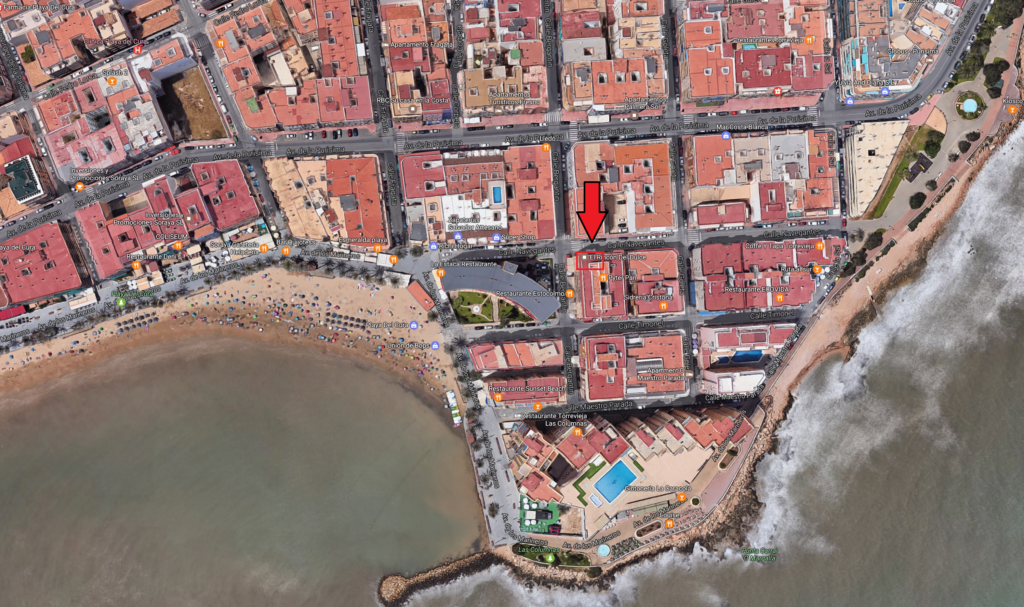 180 m from the apartment you'll find the grocery store Mas y Mas. 1 km away you have the bus terminal from where you can go to the airport, or to many beautiful destinations around Costa Blanca. The local bus stop for going around in Torrevieja is a short walk away.
Get around. For some info about how to get around, see here.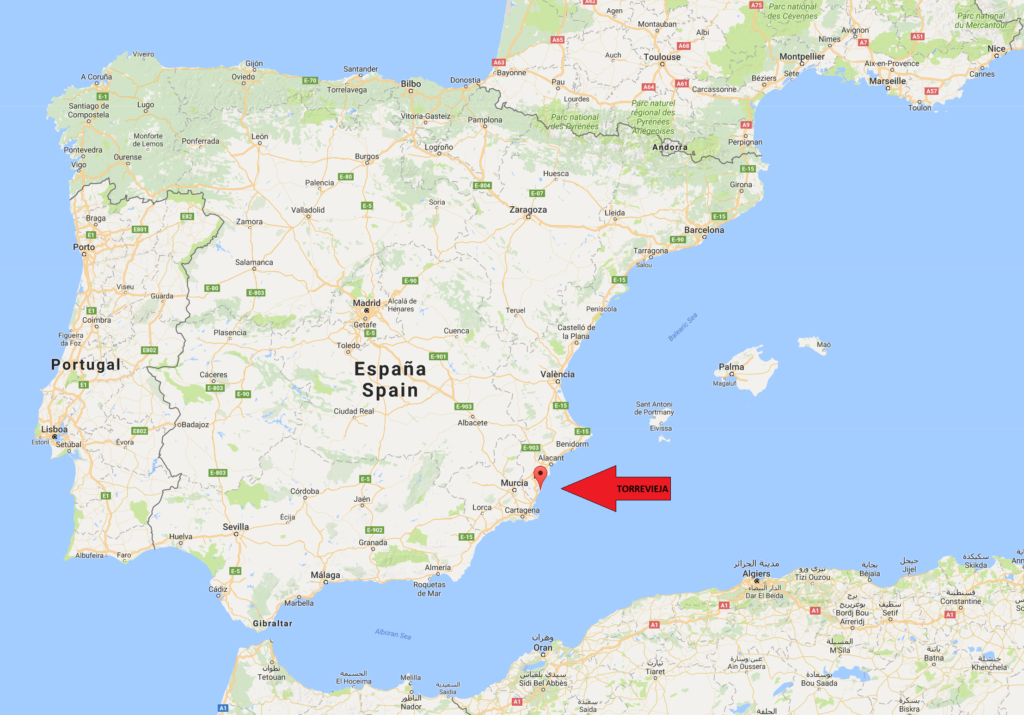 So, where in Spain is Torrevieja? It is located on Costa Blanca, 45 minutes drive from the airport in Alicante, and about the same drive from the airport in Murcia. It is on about the same latitude as Palermo, Athens, San Fransisco, and Tokyo.
Weather in Torrevieja
Sun, sun, and more sun. Costa Blanca has about 325 sunny days a year. August is the warmest month with an average of 29 C when it is the warmest, 20,8 C when it is as coldest, and averagely only one rainy day in the whole month. January is the coldest month with an average of 15,9 as warmest, 5,2 C as coldest, and 4 rainy days. It is most popular to visit June – September. If you like swimming in the ocean you will probably enjoy the temperature from May until November.
Statistics from yr.no
Current weather in Torrevieja
Live feed webcams
Paseo Maritimo de Juan Aparicio
Above is real time, under can show a span of time.
Torrevieja: Paseo Maritimo de Juan Aparicio
Webcam location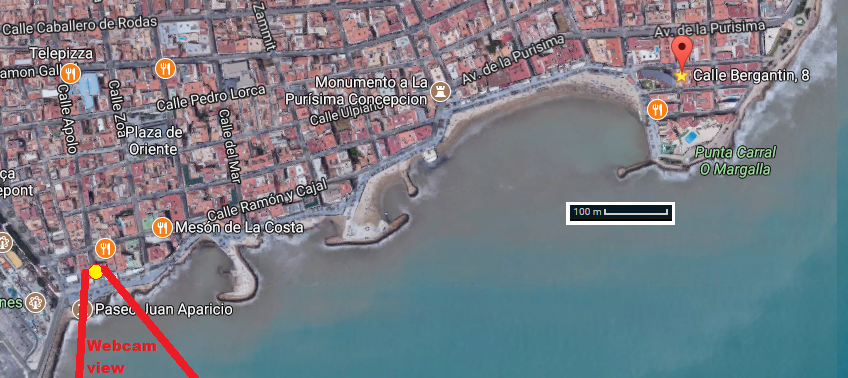 Above feed is from http://www.torrevieja.com/eng/webcam.html
Playa del Cura
Click here to open the Webcam feed in a tab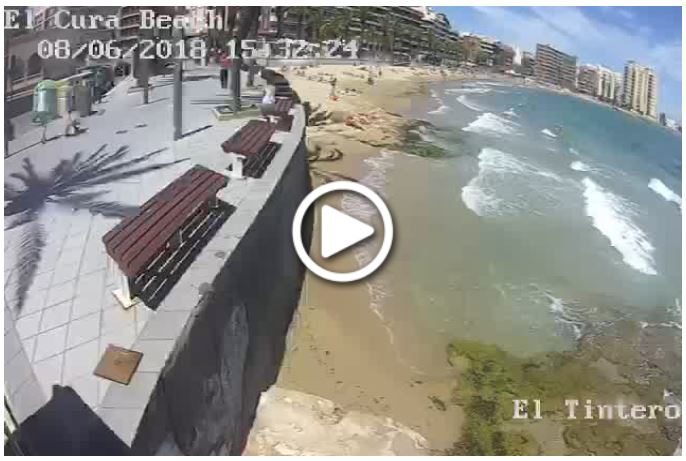 Above feed is from http://torrevieja.com/en/torrevieja-live-webcam-el-cura-beach/
Another Playa del Cura webcam
Above is real time, under can show a span of time.
Torrevieja: El Cura beach

Webcam location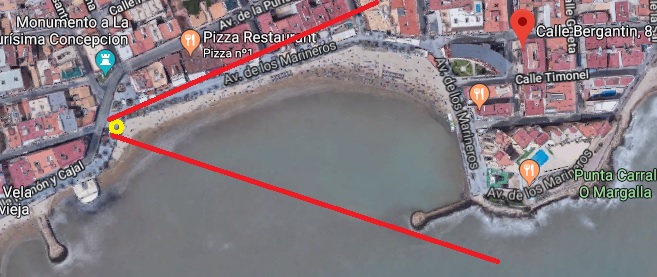 Above feed is from
http://en.comunitatvalenciana.com/happening-now/torrevieja/webcams/torrevieja-beach (automatic update every third second)
and http://www.torrevieja.com/eng/torreviejawebcam.html