Torrevieja is a popular sun holiday destination in Spain with 325 sunny days a year. The apartment is very near the beach Playa del Cura and the boardwalk where you will find restaurants and shopping. The nearest airport to Torrevieja is in Alicante.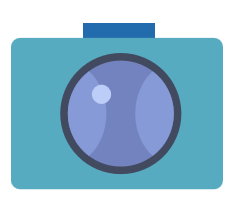 See pictures from the apartment
Current weather in Torrevieja
July and August are the warmest months, January and February the coldest. The temperatures start rising in the spring, and stay warm throughout the autumn. The weather in Torrevieja in October is usually warm and sunny with temperatures of 20 plus in both the air and the water. If you like swimming in the ocean you will probably enjoy the temperature from May until November.
Temperature and water temperature in Torrevieja
Statistics from yr.no
Here you can see the current flags, waves, winds, water temperatures and UV index (in Spanish).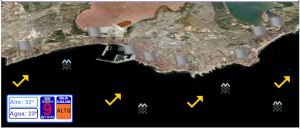 Another nice map with current wind info is this one.

Location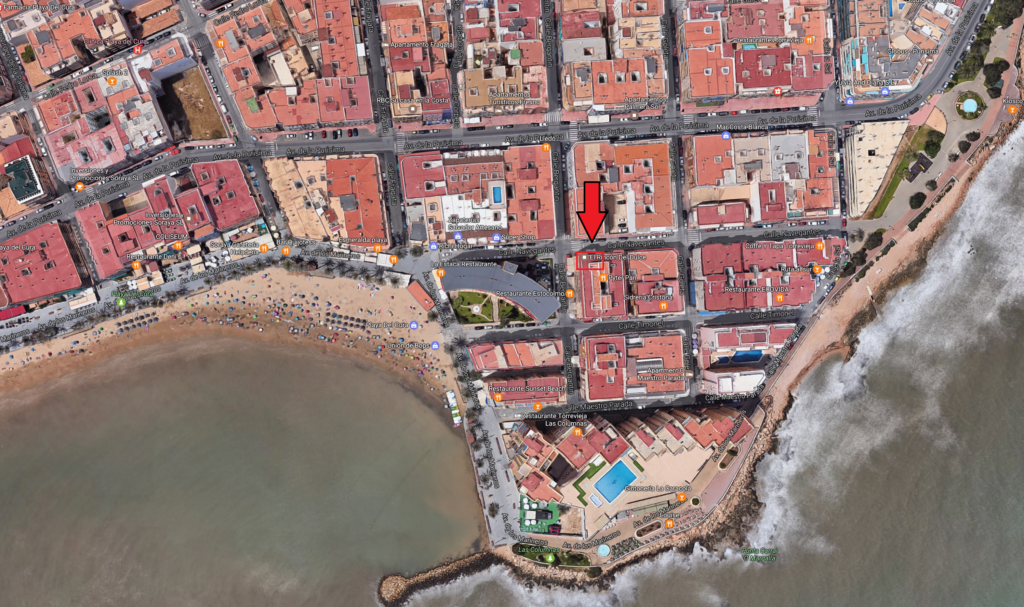 Show me the booking information!
150 m from the apartment you'll find the grocery store Mas y Mas. 1 km away you have the bus terminal from where you can go to the airport, or to many beautiful destinations around Costa Blanca. The local bus stop for going around in Torrevieja is a short walk away.
Get around. For some info about how to get around, see here.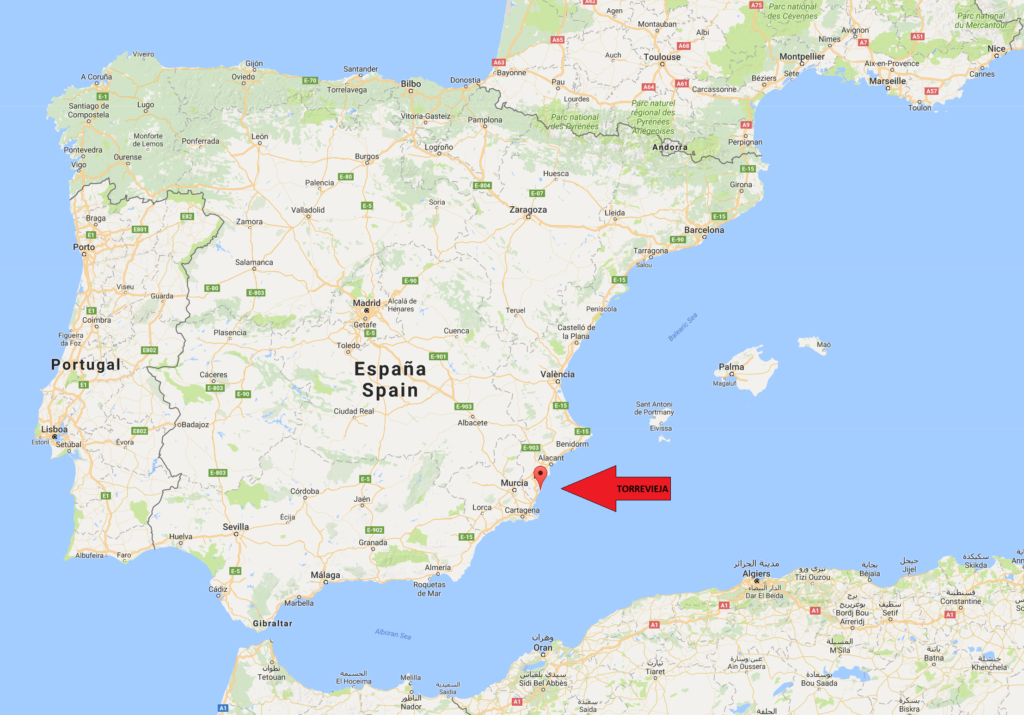 So, where in Spain is Torrevieja? It is located on Costa Blanca, 45 kilometers south of Alicante Airport, and about the same distance from the airport in Murcia. It is on about the same latitude as Palermo, Athens, San Francisco, and Tokyo.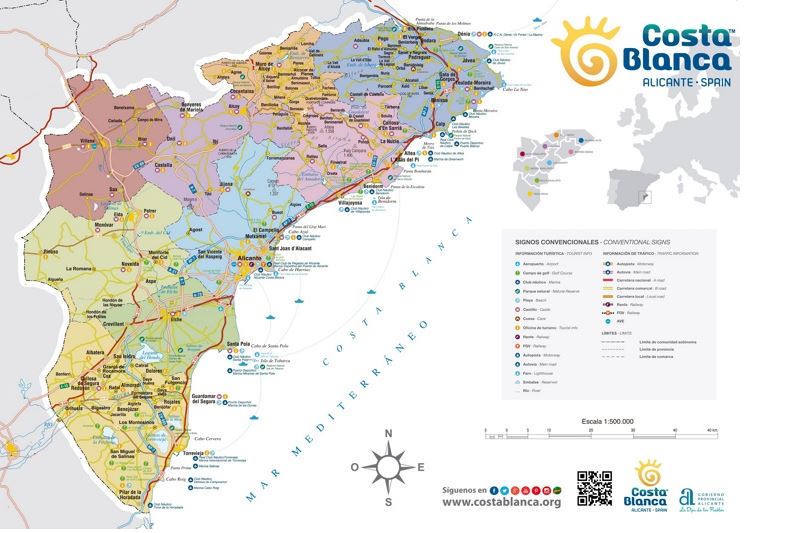 Click on this map of Costa Blanca to see the location of castles, beaches, golf courses, and other points of interest all over Costa Blanca.
Torrevieja Live Feed Webcams
Playa de la Cura
https://torrevieja.com/en/torrevieja-live-webcam-el-cura-beach/
Paseo Maritimo de Juan Aparicio
https://torrevieja.com/en/webcam/
Webcam location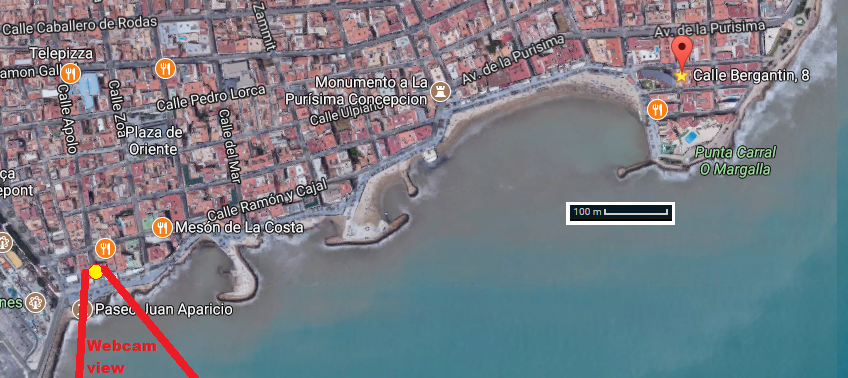 Playa del Los Locos webcam
Webcam location

Puerto de Torrevieja